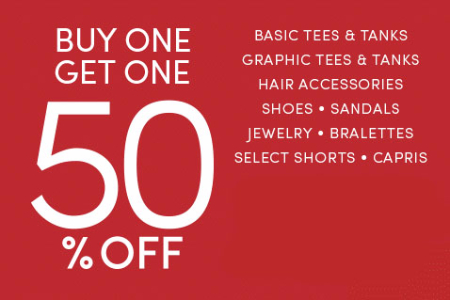 Hurry in and enjoy, buy one get one 50% off on regular-price items in store.
Offer valid for a limited time only. Prices, availability and selection may vary by store location. Some restrictions may apply. See a sales associate for more details.
Valid through July 4, 2015
Sign Up For Our Newsletter!