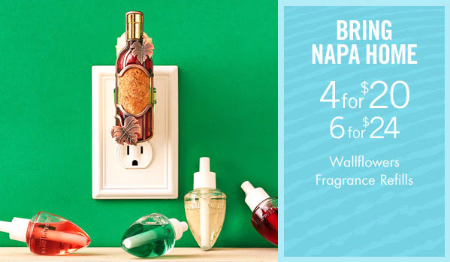 Stop by and get 4 Wallflowers Fragrance Refills for only $20 or 6 for $24 in store.
Limited time only. Pricing, participation, selection and availability may vary by store. Not valid on previous purchases or when combined with any other promotional offers. Other restrictions may apply. See store for more details.
Valid through August 30, 2015
Sign Up For Our Newsletter!